How to reset the password
If you want to change/reset your password go to the WEkEO website.
From the top menu select "Sign In".
After selecting this option you should be redirected to the login page. In the bottom left corner select "Forgot password?".
​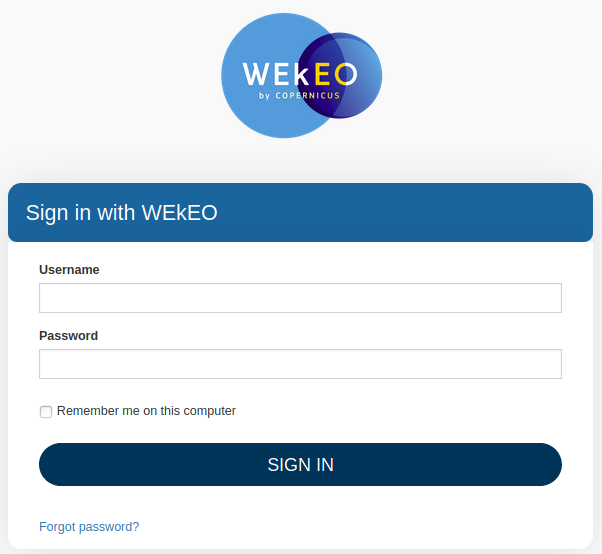 Enter the username for which you want to change the password.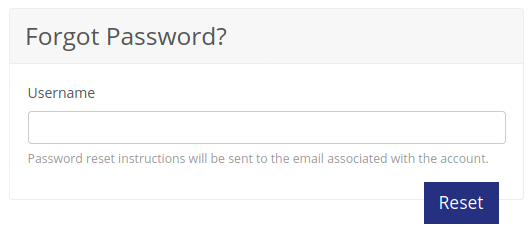 Then enter the Email Token that has been sent to the email address of the previously specified user.
Add enter a new password.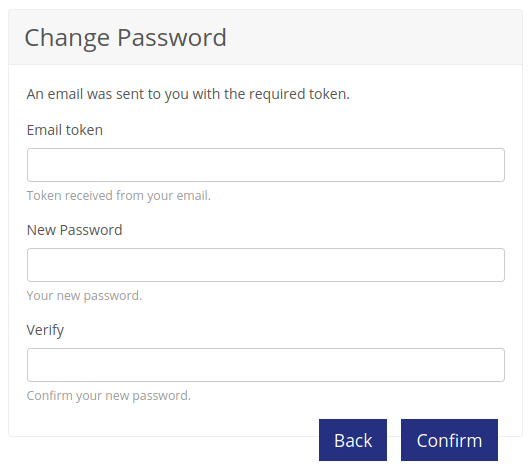 After entering all the data correctly and confirming, you will be informed that the password change process has been successfully completed.
From this place you can select "login" to return to the login page and log in using the new password.