Global | Commercial applications
Measuring the environmental impact of tourism using indicators
Murmuration generates environmental indicators to monitor the local impact of tourism activities.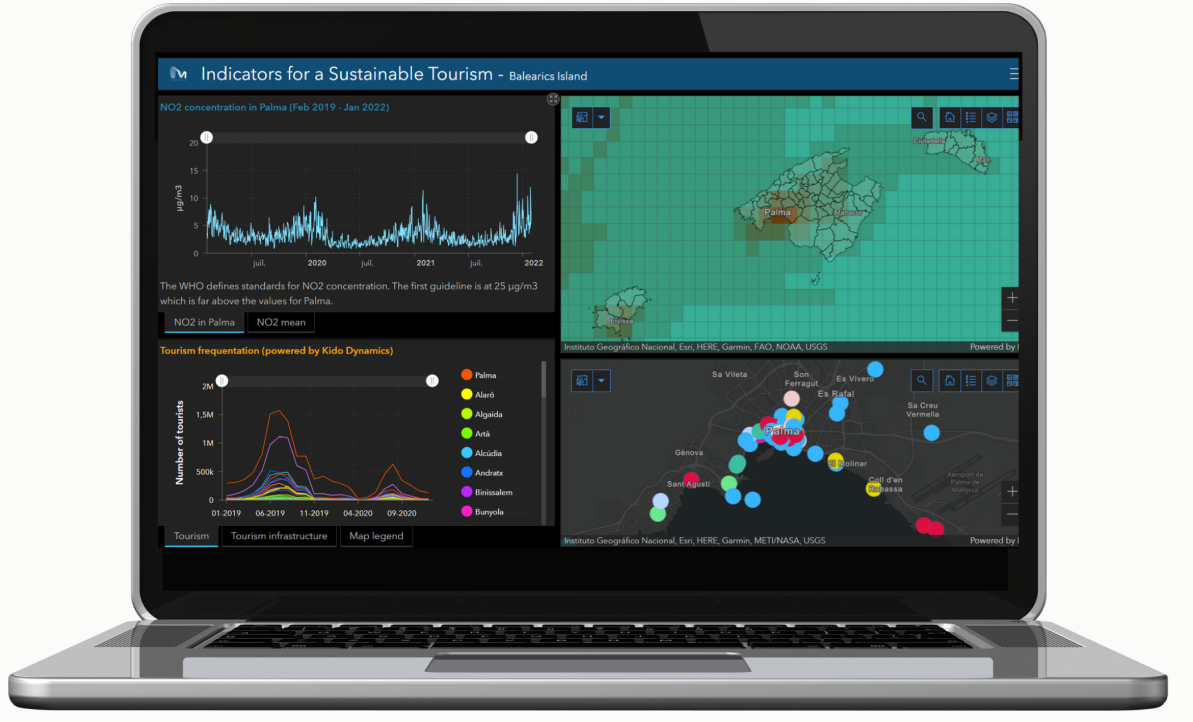 Background
The exponential growth of tourism activities around the world is putting significant environmental pressure on popular destinations. However, this information is often not available due to the difficulties in assessing the impact of tourism activities on a broader scale, and not only limit the impact assessment on transportation.
As tourism represents 10% of the global GDP, the development of environmental indicators indexes related to tourism activities is of vital importance to support sustainable environmental and economic activities at global, regional and local scales.
Environmental Indicators
Murmuration service provides a way to measure and monitor environmental pressure caused by tourism activities and deliver it to all the stakeholders. Murmuration's indicators cover different themes: air and atmosphere, water, biodiversity and vegetation, soils and quantification of tourism activity.
Different structural indicators and trends are explored by examining, for example, changes in land cover (via the integration of the urbanization layer of the Copernicus Land service) and water stress (green water estimates based on soil moisture estimation algorithms), over long periods (more than a decade) and shorter time scales (recent years).
Developed to support decision-makers
The data collected are made available to stakeholders and decision-makers through interactive and visual dashboards and via different APIs such as OGC standardized protocols (WMS, WFS), deployed on WEkEO.
This information not only allows tourism actors to integrate ecological considerations into their decision-making, but also supports local authorities in better planning local infrastructure and activities and implementing protective measures to prevent environmental damage and degradation.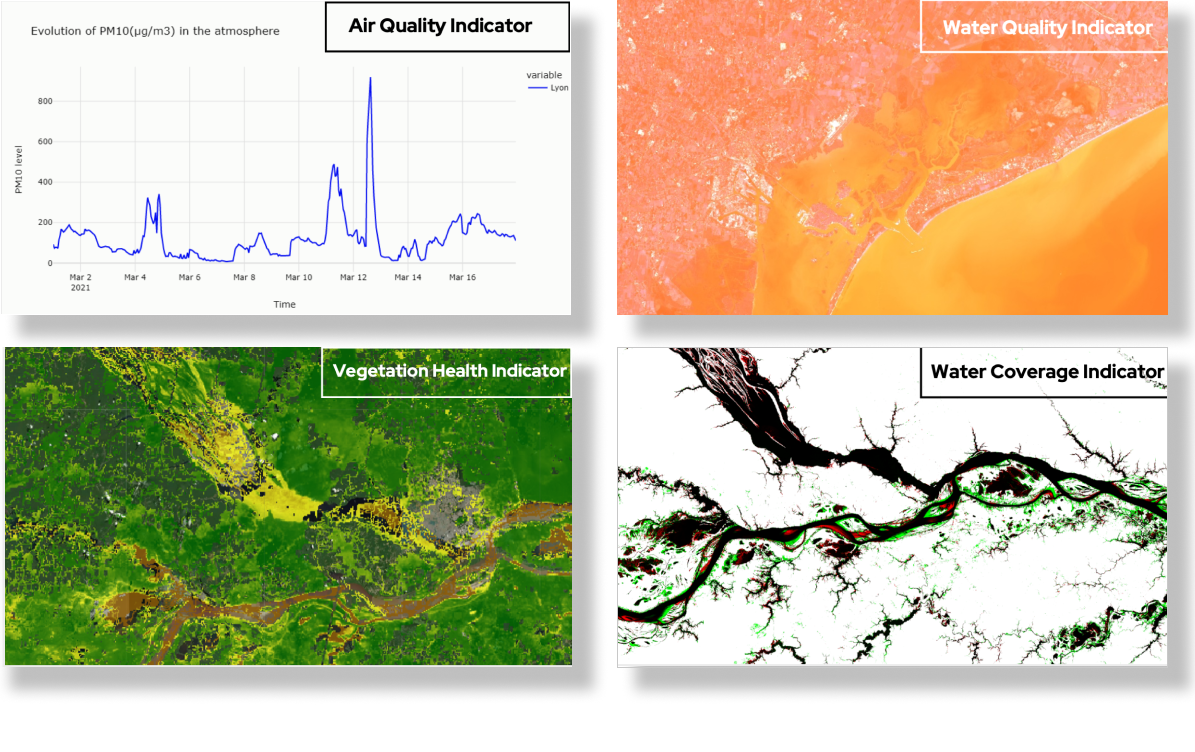 MURMURATION SAS is a startup that was created in March 2019, to work on the use of satellite Earth Observation data in the environment domain and especially in sustainable tourism. The company is created and run by experts with 20+ years of experience in the domain of Aerospace in general and Earth Observation in particular. MURMURATION offers services to decision makers and tourism professionals under two forms, the first is specialised studies that produces dashboards to efficiently manage the tourism activity in a given territory. The second is through Flockeo.com, a general public service hat puts in contact responsible travellers with like-minded professionals.
Key features
15 environmental indicators dedicated to tourism
Indicators cover the areas of air, water, soil and biodiversity.
API and dissemination services
The services set up optimizes the dissemination of data and ensure the interoperability of the production facility with visualisation features.
Interactive dashboards for decision makers
The indicators are integrated on interactive dashboards allowing decision makers to explore the data and better understand their territory.
Benefits of WEkEO for Tourism indicators
Murmuration relies on WEkEO to access a mass of Copernicus Earth observation data, from Sentinel missions as well as Core Services (Copernicus Atmosphere Monitoring Service, Copernicus Marine Service and Copernicus Land Monitoring Service).
WEkEO is also the cornerstone of the indicators production facility, hosting and running all the data production pipelines on scalable cloud resources with a pay-per-use model allowing both performances and cost optimisation. The key benefits provided by WEkEO are:
Wide access to Copernicus data, especially Core Services products
Powerful and scalable cloud resources available on-demand
Pay-per-use model to optimize cost and performances
Contact us to know more about Tourism indicators.