Take part in the #Oceanhack
24 January 2020
Work with an ocean of data without getting your feet wet!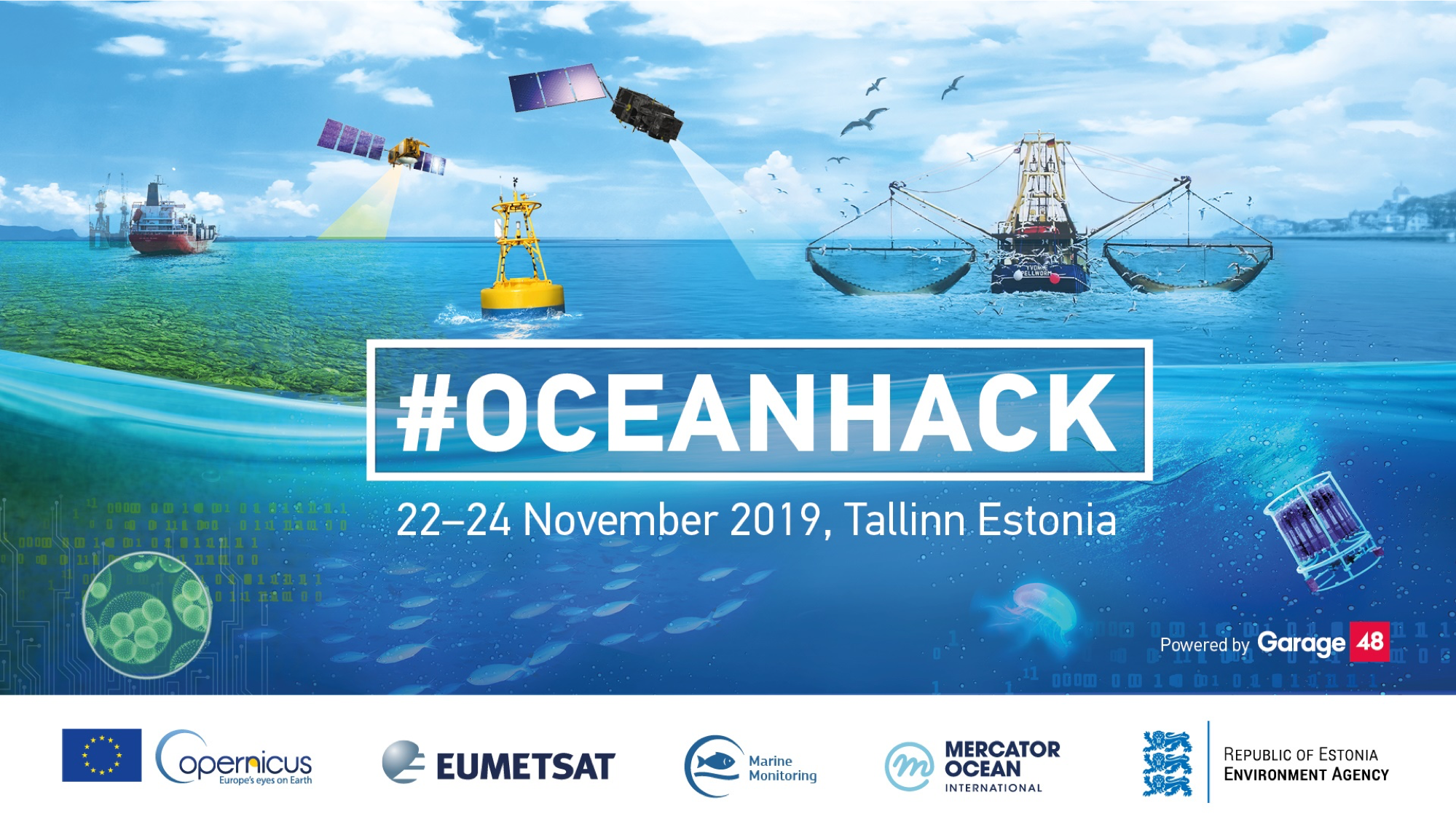 The #Oceanhack will take place in Tallinn (Estonia) on the 22-24 November 2019. The challenge is to create solutions to problems that currently affect the Baltic Sea. In order to develop their projects, participants will use Copernicus Marine data and WEkEO.
Data visualisations, hardware, mobile or web apps can be proposed. Innovative ideas that use artificial intelligence or machine learning are particularly welcomed.
This hackathon is funded by the EU Copernicus Programme and organised through a partnership of EUMETSAT, the Copernicus Marine Service and the Estonian Environment Agency . The #OceanHack is powered by Garage48.
Find out more and register at: http://garage48.org/events/copernicus-oceanhack