Have an idea for an app to fight COVID-19? Use WEkEO data & computing for free
April 8, 2020
WEkEO DIAS cloud computing services, along with its extensive portfolio of Earth observation data, will be offered free of charge for all projects fighting the COVID-19 pandemic.
As the direct and indirect victims of COVID-19 amass, Europe comes together to combat the disease. In an effort to find solutions and innovate in a time of need, WEkEO & the European Commission, will offer its services without charge to all users with projects dedicated to understanding and mitigating this pandemic.
If you have a project fighting against COVID-19, please contact us for free cloud resources.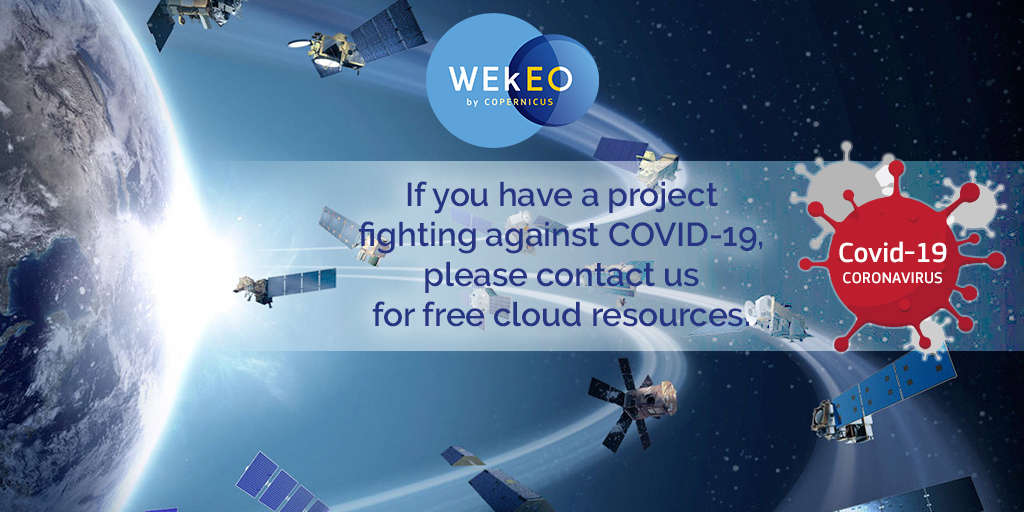 The WEkEO portfolio includes updated and timely Copernicus Programme data directly from the original sources as well as the Sentinel satellite catalogue. This empowers you to see our living planet through the eyes of the Sentinels and the Copernicus Atmosphere, Climate, Marine, and Land data with harmonized access.
Now you can analyze, compute, integrate, forecast and more using our powerful cloud infrastructure and big data computing tools. Build your app now to fight COVID-19!
See what the data providers have published concerning Earth observation data and the coronavirus: