In support of master's program in Oceanography and Applications
March 13, 2023
09:00 CET
University of Abomey-Calavi (UAC), Benin
To raise awareness and strengthen the research capacities of the marine and coastal communities, Mercator Ocean International will participate in the Master's program of "Ocean, Atmosphere and Climate Sciences, Oceanography and Applications (SOAC - OA) at University of Abomey-Calavi (UAC) in Benin and provide technical training from 13 to 17 March 2023.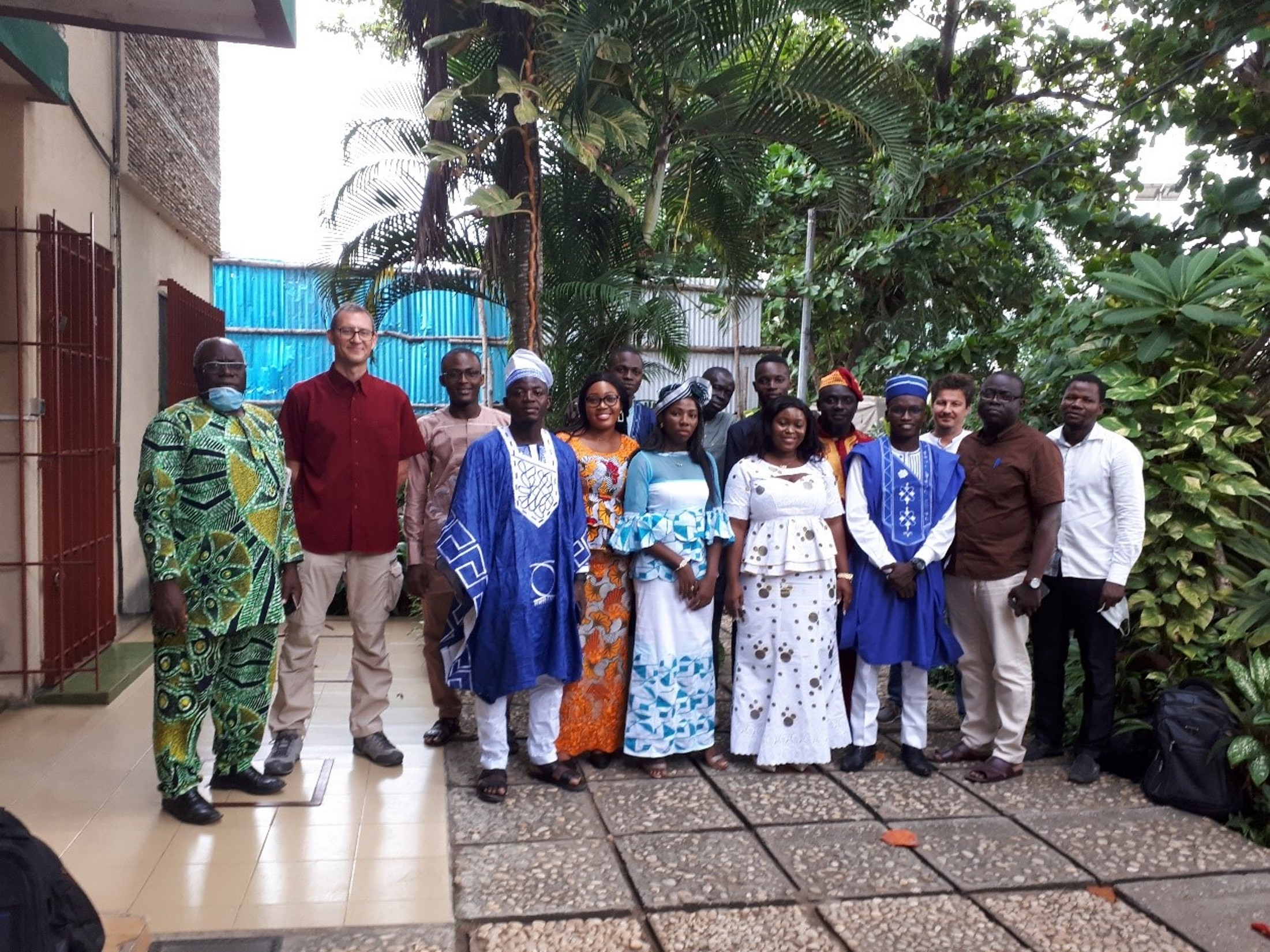 The objective of the master's program in Oceanography
The Master's program was launched in 2008 in Benin, as a joint collaboration between the French Institute of Research (IRD), the UNESCO International Chair in Physics and Applied Mathematics (CIPMA) with the University of Abomey-Calavi (UAC), and the University of Paul Sabatier (UPS3), Toulouse. It is the first and unique regional educational program specialized in physical oceanography and its applications.
The objectives of this Master's program are:
To build capacity for research and other professional activities in the domain of the environment, climate and oceanography;
To transfer competence from visiting instructors to African teaching staff in the region;
To help develop research teams in the West and central African regions;
To help promote research activities and strengthen regional expertise.
Ocean Science governance, Data exploitation and Blue network
The training aims to offer a general overview on international ocean science governance, operational oceanography services such as the Copernicus Marine Services and data and information access systems to support sustained growth of the Blue Economy.
For 1 week, trainers will give courses on:
International Ocean Science governance with introduction to main programs and structures with a focus on the GMES&Africa program (1h)
A full presentation of the Copernicus Marine Service with introduction to the Copernicus Program, presentations of the blue markets through use cases, visit of the website, demonstration of the viewer and a specific presentation on the complete service (>4h)
How an operational oceanographic centre is working? With presentation of different profiles of people you need, from the modelling team to the user support team.
Interviews sessions with people from Mercator Ocean International to present their daily activity
Interview session with referent people from Ocean Hub Africa (blue innovation catalyser), GMES&Africa and IOC Africa to share different points of view on blue initiatives in Africa.
Who can attend this master's program in Oceanography?
This Master's degree brings together students from West and Central Africa regions, who later engage in international PhD projects (including at MOi), but the training also aims to fulfill needs from civil society to companies interested in all areas related to physical oceanography and its various components. Each year, the second year Master level (M2) training is provided to about ten students on all aspects of physical oceanography, from the basic dynamics of ocean currents, waves, and tides to the action of ocean circulation on geochemistry, biology and sediments including coastal erosion.
Please click on the following links for more details on the master's degree program: